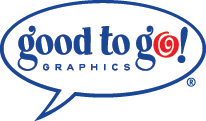 Use ANY DESIGN to create ANY PRODUCT!

Sign Holders that Work for ANY Application!
Also Check Out our Retractible Banner Stands!
---
STANDARD POSTER HOLDERS
Sturdy poster holders made to showcase your 22" x 28" posters. Chrome or black finish, top loading.

ONLY $79.95 EACH
---
WIDE BASE POSTER HOLDERS
Sturdy 22" x 28" poster holders with an extra wide base for extra stability. Chrome or black finish, top loading.

ONLY $99.95 EACH


TOP
---
CONVERTIBLE TRIPLE STACK
Durable 3-in-1 units that convert to single, double or triple poster holders to let you display one, two or three 22" x 28" posters. Chrome or black finish, side loading.

ONLY $325 EACH

Click HERE to see Holiday Designs made for Triple Stack Poster Holders!


TOP
---
UNIVERSAL DISPLAY STAND
The Universal Display Stand is made from sturdy metal, and can hold both banners and foamboard posters.

The sliding bracket easily adjusts up and down to hold your signs at any height you desire. display just one poster or banner, or display two signs back-to-back for a double-sided effect.

Universal Display Stands are economical to ship, easy to assemble, and store in very little space when not in use.

ONLY $144.95 EACH


The UD Stand can adjust to display banners and posters up to 7 feet high and 4 feet wide! You can even use two UD Stands side-by-side for extra-wide foamboard signs. Dress up unsightly construction barricades, or create "Coming Soon" signs with big impact! Let your creativity flow!
TOP
---
---
All ideas, images, and concepts © Copyright 2003-2017 Good to Go! Graphics® Inc.