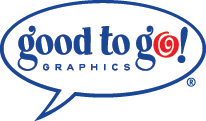 Use ANY DESIGN to create ANY PRODUCT!

Countertop Marketing
Countertop Marketing is great for getting the word out. Make use of cash registers, food courts and customer service areas. People in the food court or waiting in line have plenty of time to read your message. Each job requires a processing fee of $25, which includes 15 minutes of art time. Additional art time is billed at $15 per each 10 min. Call Customer Service toll-free for details, 866-323-0700. Custom sizes are available. Printing price is the same with or without copy. Save even more on Large Quantities! Call for a FREE quote. 866-323-0700.

---
PLEXI INSERTS
Plexi Inserts slide into acrylic message holders and come in three standard sizes, or your custom size. Acrylic holders available by quote. Plexi inserts are printed on one-side in full color on text weight stock.

PLEXI INSERTS:
3.5 x 5 - $0.35
4 x 6 - $0.45
5 x 7 - $0.55
8.5 x 11 - $0.99

ACRYLIC PLEXI HOLDERS:
Slanted
3.5 x 5 - $2.15
5 x 7 - $3.25
8.5 x 11 - $7.45
Vertical
4 x 6- $3.55
5 x 7 - $4.35
8.5 x 11 - $9.85
---
COUNTER CARDS
Counter Cards are full-color 8" x 10" prints on sturdy cardstock that stand up with a fold-out easel. Just lock it in place, and it's ready to stand up on any counter top or table. Very good for Customer Service centers.


Laminated Counter Cards $3.95
8.5x11, Laminated to be extra sturdy

Economy Counter Cards $2.65
8x10, Lightweight cardstock
---
ZIGZAG CARDS
Zigzag Cards are 2-sided cardstock signs with six 5" x 6" panels (or two 15" x 6"panels) for extra message space. They create a unique "Z" shape to add visual impact.


Only $2.89 each
---
TOWER CARDS
Tower Cards are triangular units with three 5" x 9" panels for your custom copy. Their sturdy cardstock construction makes them extra stable. Full-color Tower Cards also ship flat, with simple peel-and-stick assembly.


TWO SIZES:
5 x 6 - $2.49 each
5 x 9 - $2.79 each
---
TABLE TENTS
Table Tents feature two 5" x 6" panels that fold to form a compact, two-sided A-frame sign. They're printed on cardstock in full-color, with your custom imprint. Table Tents ship flat and are scored for easy peel-and-stick assembly. Often used in Food Court areas.


Only $2.49 each
---
All ideas, images, and concepts © Copyright 2003-2011 Good to Go! Graphics® Inc.